NCA College of Management and Mahalaxmi Bikas Bank Limited (MBBL) have entered into a Memorandum of Understanding (MOU) on May 18, 2023, to provide internship and job opportunities for NCA students and graduates. The signing of this MOU marks a significant milestone and opens doors for aspiring banking professionals at NCA to gain valuable experience at Mahalaxmi Bikas Bank.
Established in 1999, Mahalaxmi Bikas Bank is a prominent Bikas bank in Nepal, operated by a team of seasoned banking professionals. The collaboration between NCA and MBBL aims to facilitate internships and job placements for students interested in pursuing a career in the banking sector. This partnership will enhance the prospects of NCA students and graduates by providing them with practical exposure and valuable industry insights.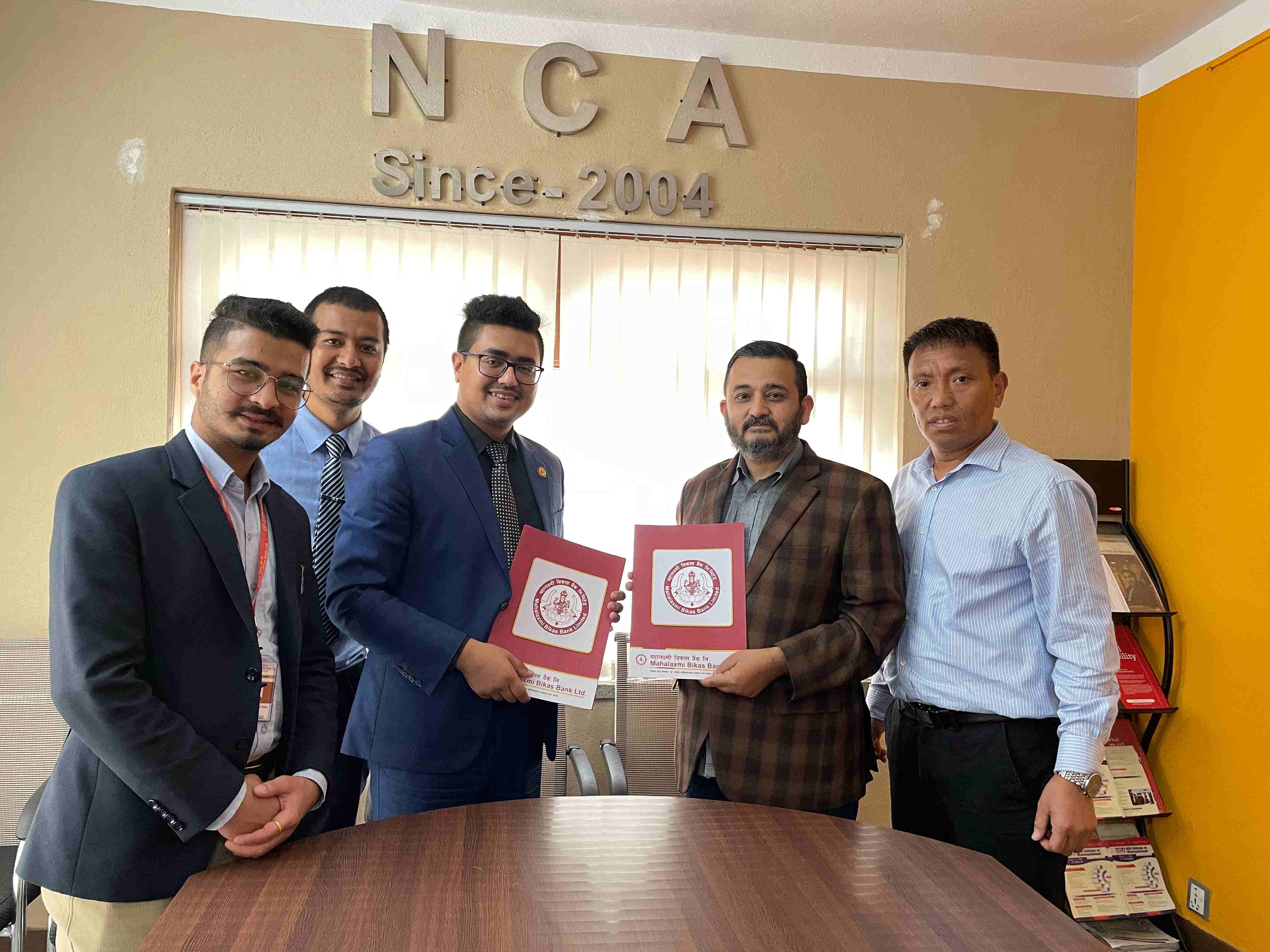 As part of the agreement, NCA and MBBL will jointly organize an annual job fair, where participants such as ACCA students, affiliates, and members can actively engage in recruitment processes. This platform will enable aspiring professionals to connect with potential employers and explore exciting career opportunities in the banking industry.
Furthermore, the MOU also emphasizes the exchange of expertise between NCA and MBBL. Both institutions will benefit from knowledge sharing initiatives, where NCA students and staff members will have access to valuable insights and guidance from the experienced professionals at Mahalaxmi Bikas Bank.
The MOU was officially signed by Mr. Suresh Pandit, Chairperson of NCA, and Mr. Bishal Raj Karki, Head of Human Resources at Mahalaxmi Bikas Bank. This collaborative effort between NCA and MBBL sets the stage for a fruitful partnership, fostering growth and development for aspiring banking professionals in Nepal.